Mission Statement
LCPS Farm-to-School is building resilient students and families by providing access to nutritious local foods, nutrition and culinary education, and hands-on gardening activities in the cafeteria, classroom, and community.
Introduction
Farm-to-School is a national movement of programs that promote and serve locally grown and produced foods in school cafeterias. These programs serve to provide local markets for local farms, support the local economy, educate eaters about local farming and food systems, improve the quality of food served in the cafeteria, provide nutrition education, and improve institution-community relationships.
LCPS School Nutrition was fortunate to receive a USDA Farm-to-School Planning grant in 2016. As a result of those initial funds, School Nutrition now has a growing Farm-to-School program of its own, dedicated to bringing fresh, local food to students through taste tests and special menus in the cafeteria. LCPS Farm-to-School program also connects the students back to the sources of that food through classroom education, special events, and farm field trips.
Cafeteria
Taste It Thursday
One Thursday each month, as part of our Farm-to-School program, we bring seasonal foods to the cafeteria for elementary students to sample during lunch. This event is a part of the overall Harvest of the Month campaign, in which one seasonal vegetable or fruit is featured each month. This program was established in 2015 and continues to grow each year. Students have sampled everything from local apples to tricolor cauliflower and rainbow carrots.
Fear Factor Friday
One Friday each month, as part of our Farm-to-School program, we bring seasonal foods to the cafeteria for middle and high school students to sample during lunch. This event is a part of the overall Harvest of the Month campaign, in which one seasonal vegetable or fruit is featured each month. This program was established in 2015 and continues to grow each year. Students have sampled everything from local apples to tricolor cauliflower and rainbow carrots.
VA Farm-to-School Week
Virginia Farm-to-School Week 2019 will be held during the week of October 7th-11th to coincide with National Farm-to-School Month.
The Virginia Farm-to-School program promotes opportunities for schools, distributors and growers to work together to increase the volume of locally grown foods served in school cafeterias and dining halls at all levels of education. Benefits include fresh and nutritious meal options for Virginia students, community interest in Virginia Grown products and increased market opportunities for farmers. Students learn about the seasonality of food products, the importance of supporting local agriculture and the benefits associated with reducing transportation costs and protecting farmland.
Virginia was one of the first states to establish a Farm-to-School task force in 2007. In 2009, the first Virginia Farm-to-School Week took place.
For information on Virginia's Farm-to-School program or to connect with local school, farms or distribution resources, please contact the Office of Food Distribution at the Virginia Department of Agriculture and Consumer Services.
Farms
Field Trips
One of the best ways to deepen the understanding of the food system for children and adults is to take them directly to the source! With this in mind, we encourage our teachers to consider visiting one of the many Loudoun County farms who provide interactive field trips for students. Our local farms have worked with LCPS teachers to develop programming which aligns with SOL standards. In addition to this, field trips provide the authentic learning opportunities which are essential for project-based learning.
Mobile Dairy Classroom
The Mobile Dairy Classroom instructors can adapt their presentations for children from elementary through high school. The program is free for schools, fairs, festivals, libraries, camps and just about everywhere. While the program is enjoyed by all ages, the school program is targeted at grades second through eighth, with a minimum of 200 students in those targeted grades. The Mobile Dairy Classroom is a division of the Southwest Dairy Museum, Inc., a non-profit, educational program funded by dairymen across the Southwest and Southeast.
Each Mobile Dairy Classroom Program includes:

A 30- to 45-minute oral presentation (Depending on the age of audience) by a trained Instructor

Printed educational material for teachers and students

A milking demonstration
Instructors teach audiences:

Characteristics and anatomy of dairy cows

The importance of dairy foods for good health

The modern milking process

Modern environmental and food safety practices.
Locally Sourced Food
The objectives of the Division of School Nutrition Services in Loudoun County are to serve nutritious meals in our schools, improve student nutrition, nutrition education opportunities...and we want to support our local and regional farmers! Our program classifies local as those farms located 250 miles from the LCPS Administration Building in Ashburn. This allows us to source products from nearby farms in West Virginia, Pennsylvania, Delaware and Maryland in addition to Virginia items.
The key is to make these fresh options available and to get kids to try new things. Farm to School programs connect LCPS students and farmers in a way that improves food offered in schools, educates kids about healthy eating and local foods, and creates income opportunities for farmers supply to schools. The tremendous efforts of our team over the past 4 years has allowed our program to be recognized as the leading farm to school program in Virginia with our One in a Melon award in 2017 and is one of 4 programs in the state to receive the recognition as a National Farm to School Partner by the USDA.
In the Classroom
Classroom Programming
Our Farm-to-School Program provides programs, resources, and networking opportunities to schools and farms in the district, supporting their efforts to build school gardens, source local food, and provide nutrition and agriculture education. School Nutrition works with over 40 schools annually to successfully on all aspects of nutrition and school garden educations. Many of our lessons and activities are part of project-based learning programming in the schools. Farm-to-School is a wonderful way to connect students to the world around them while also providing meaningful educational opportunities.
Each month, teachers have the opportunity to sign up for Farm-to-School programming in their classrooms. These are short lessons presented by our team who are passionate about food. Each lesson is different and can cover things such as a demonstration on preparing scratch-made salad dressings , a snack and story time, an excursion to plant in the school garden, harvesting pumpkins from the garden and talking about weights and measurements in the cafeteria after. Our team works with the teachers to help provide authentic learning experiences for students so they can better understand the concepts they are being taught in the classroom.
School Gardens
As of April 2019, there were 52 active school gardens and/or learning labs reported in LCPS. School gardens are established, managed and organized by the individual schools. School Nutrition acts as a partner to help students plant, harvest and taste the items they are growing. School gardens come in all shapes and sizes with expansive outdoor garden labs to those containing hydroponic garden towers and new for the 2019-2020 school year, our division has donated tabletop Herbie garden towers to those teachers who requested them. This will provide additional learning experiences for our students regardless of the space they have for gardening.
FREE School Garden Supplies

We are pleased to offer our teachers resources to help enhance their school garden programming at no additional cost. We have curricula, garden books, tabletop towers, garden gloves, growing bags, seeds and more that we are happy to donate to our classrooms.

School Garden Toolkit


After the success of our first School Garden Toolkit, our team developed a comprehensive toolkit to help teachers, parents and administrators develop and expand their farm to school programs. We have ideas on lesson plans, free garden resources, funding opportunities, and much more!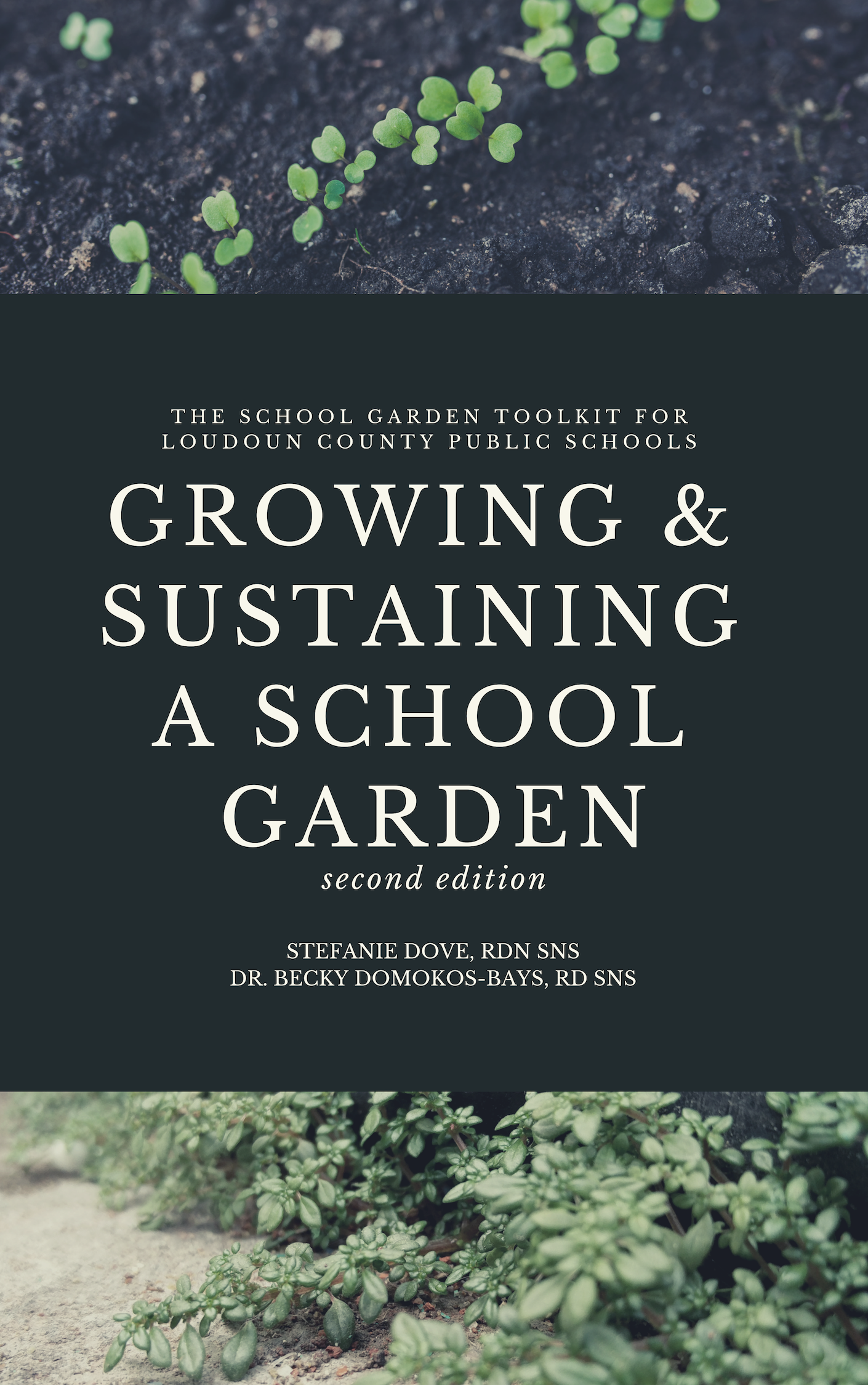 GREENetwork
The GREENetwork began as a desire to provide students the opportunity to explore and learn about all things sustainable; gardening, nature, recycling, science. In the process, this allowed members to learn there were other schools who shared the vision, and the school clubs grew in interest and numbers. Today, there are over 150 Educators, and growing, who are dedicated to enhancing the knowledge and experience of our students. If you would like to join the GREENetwork, please contact Mark Pankau at mpankau28@gmail.com.
SAVE THE DATE: The GREENetwork is currently planning for the 2nd Annual Loudoun School Environmental Action Showcase (SEAS) 2020, Earth Day, April 22nd, Heritage High School from 5-8pm. If your school or classroom would like to learn more about this environmental action showcase and how you can participate, please contact Mark Pankau at mpankau28@gmail.com