Pre-Payment Options
Meal Prices
Free Breakfast, Lunch, Supper and Snack Meals Provided for the 2021-2022 School Year
(Only for children and teens aged 18 and younger and any student enrolled in LCPS.)
Staff: $4.10 for a meal
Payment Options
Money on a child's or staff member's account will carry over from year to year and from school to school.
Please take advantage of the option to prepay your student's meal account. Teachers and admin staff are encouraged to open a MySchool Bucks account as an option to pay for meals as well. Prepaid meal accounts help the lunch lines go faster and give you more time to eat and relax. It also gives you the peace of mind of not having to worry about looking for lunch money every day or worry that it might get lost, stolen or used for other things other than lunch. There is no fee to put money on an account.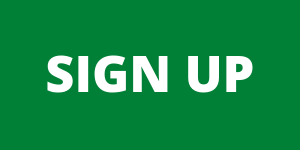 Set Up AutoPay: Set it and forget it! AutoPay is a quick setup process to enroll your student(s) in AutoPay. Make adjustments as needed to ensure that the individual needs of your student(s) are covered.
Need to transfer funds from one child to another?
Need a refund of your account balance?
Keep in mind: As long as your child is continuing with LCPS, the money on account will remain when they enter the next school year.
If a positive balance exists, you should expect to receive a refund check from the County of Loudoun in 30-60 days.
For both Transfers and Refunds...Please turn off Auto Replenishment in MySchoolBucks.com
NOTE: School Nutrition staff are no longer permitted, by law, to remind students of their account balances at the cash register. This provision was enacted to protect students with the inability to pay from being identified to their peers in the cafeteria line. Parents are reminded that you are responsible for monitoring and ensuring that funds are available to purchase meals and/or snacks. It is recommended that parents sign up for MySchoolBucks. Monitoring student accounts is free and access will enable parents to manage their child's account to avoid a low or negative balance.
Resources for MySchool Bucks:
MySchoolBucks Parent Telephone Support:

(855) 832-5226
You don't need to put $ on account in order to take advantage of two key features of MySchoolBucks

:
If you are trying to add funds to your child's account for the first time and receive this message:
Your district is currently not taking payments at this time
Chances are you have picked the wrong school district or you have had an account previously with MySchoolBucks in another school district.
If so, remove the child from the prior district and ensure you choose Loudoun County Public Schools.
It is the other district that is not taking payments.
Payments

are downloaded 5:15 am, 6:00 am - 10:30 am every 15 minutes, 2:40 pm, 3:30 pm - 6:30 pm every hour.

Balance updates

upload 5:15 am, 9:30 am, 3:30 pm - 6:30 pm every hour.

Sales Journals

uploads 7:35 pm.

---
Returned Check
Envision Payment Solutions TM has been selected by the Loudoun County Public Schools, School Nutrition Services, as its check service provider. We began our partnership with Envision December 2010. Envision will be handling all returned check collections and resolution of fees owed.
If you wish to inquire about a returned check, written to the Loudoun County Public Schools, School Nutrition Services, please contact Envision Payment Solutions TM directly.
Envision Payment Solutions TM
P.O. Box 157
Suwanee, Ga. 30024-0157
Phone: 877-290-5460 or 770-709-3100
Fax: 770-709-3007
By presenting a check for payment on your student's lunch account, you authorize service charges and processing fees to be debited from the same account should the check be dishonored. These fees, as permitted by state law, may be debited as a paper draft or an electronic funds transfer, at the discretion of Envision Payment Solutions TM. Each dishonored item is subject to the applicable state returned check fees. Please be aware if your check is returned, it may be re-presented to your bank account electronically.
Online Payments
Online payments are a simple, safe and secure way to make payments to your students account 24 hours a day at your convenience.
Here is how the credit card transaction will look on your statement.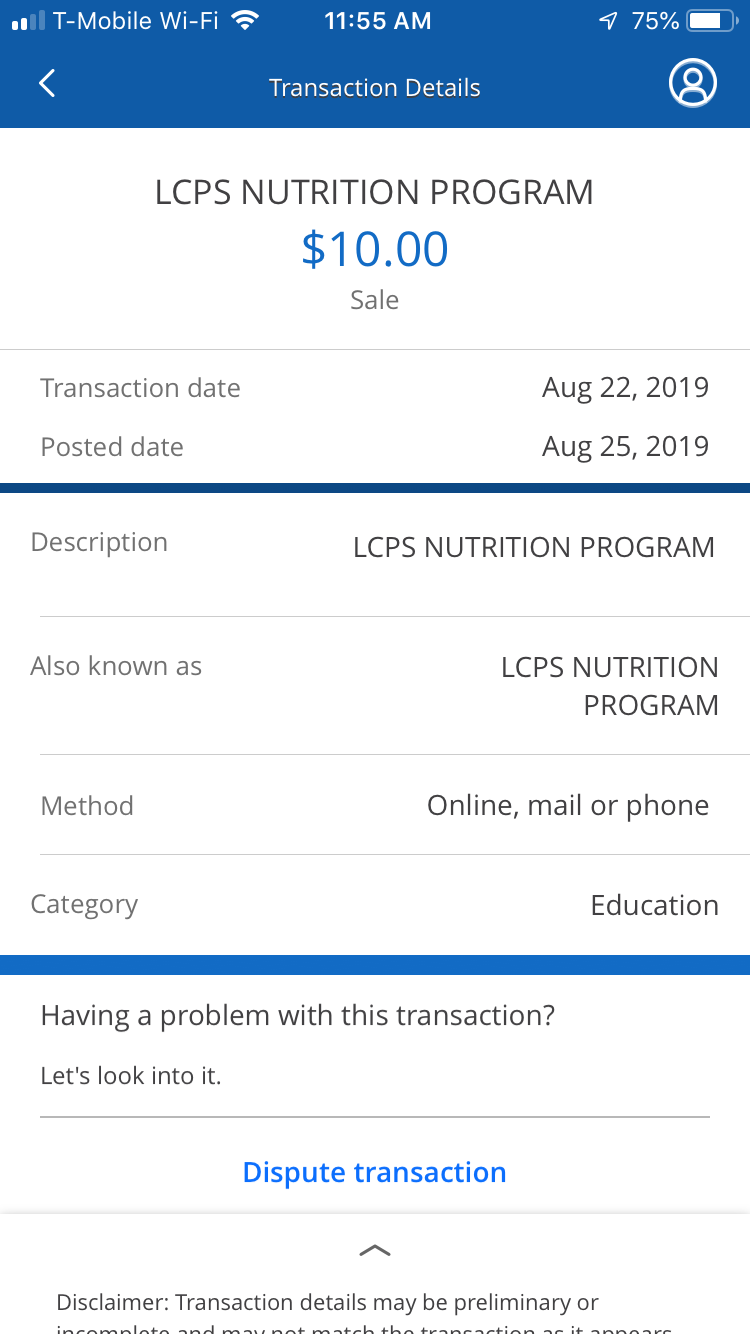 Send Check or Cash
You can always bring money personally or send it with your student. Please place it in an envelope marked clearly with your student's name, their ID #, their teacher's name, the $ amount and the check #. Turn in prepaid deposits to the cafeteria cashier(s) or school office.


If you choose to bring money to school personally or send it with your student, please put it in an envelope clearly marked with the student's first and last name, their ID #, their teacher's name, and the amount enclosed.