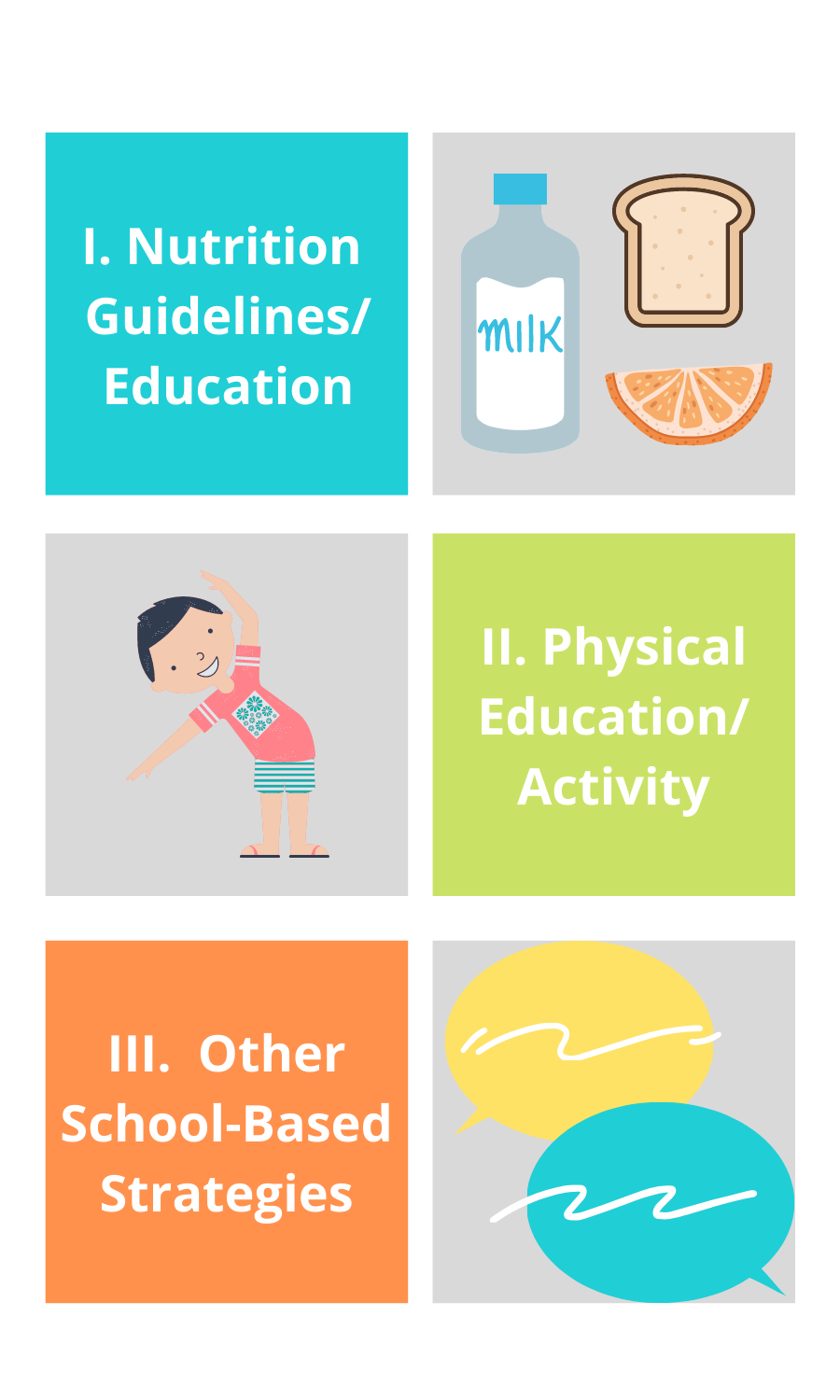 Wellness Policy
What is a Wellness Policy?
A local school wellness policy is a written document of official policies that guide a local educational agency (LEA) or school district's efforts to establish a school environment that promotes students' health, well-being, and ability to learn by supporting healthy eating and physical activity.
Key Areas of Our Wellness Policy
Physical activity

Other school-based strategies that are designed to promote student wellness.
Wellness Policy Documents
Wellness Policy Communication Resources
Additional School Wellness Resources